Eligible members can upload images in select locations throughout the qReveal admin. When you can upload an image, you'll see this: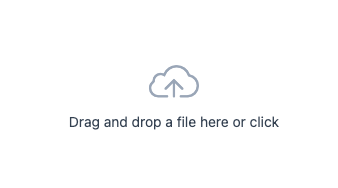 There are two ways to upload an image:
Drag a file over the white box this icon appears in and release your mouse. The image will upload.
Click the icon to open the file browser or finder window to locate the file. When you find the file you want, double click it or select it and click the Open button.
Notes about image uploads
You must click the Save button on the page you're working on for the image to be permanently uploaded and stored.
Image uploads may take a few moments depending on your connection.
You will see an error if you try to upload an image that is too large or an incorrect format.
With the exception of the Device Icon, we accept most common image formats for images.
More information about uploading logos.