Each location in qReveal can have its own timezone.
Setting a time zone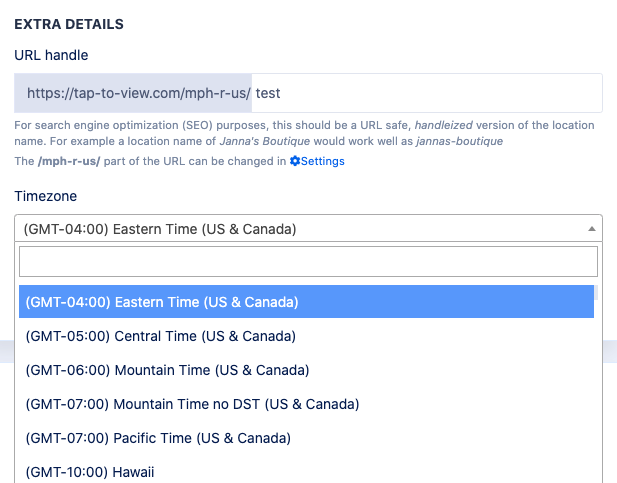 Click Locations in the admin navigation.
Select the location you want to work with and click the Edit button on its row.
Look for the "Extra Details" box and location the "Timezone" dropdown.
Click this and find the timexozne for your location.
Click the Save button.
Notes about timezones
We've listed all major timezones in the world
Each timezone has its common name (such as "Eastern time") or a major city listed next to it
It you can't find your timezone name, city name or country or state name, you can use the GMT offset listed before each one (the Time and Date website's world clock is useful for looking this up)
If you operate in a region that does not follow daylight savings time or local equivalent, be sure to check the list carefully (Indiana and Arizona, for example, have separate options)
If applicable, our system will automatically adjust for daylight savings time on the appropriate day and time