Congratulations! You've gotten an invite code from your boss or company to join qReveal code, a platform that lets businesses create and manage QR code powered menus and price lists.
Here's what to do next:
Go to https://admin.qreveal.com/login and you should see this screen: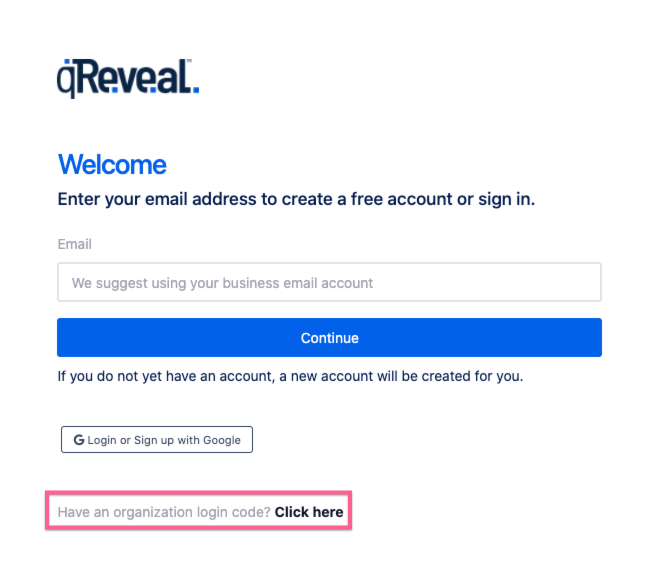 DO NOT enter an email or click the Google signup button. Instead, look for the "Have an organization login code?" link under the Google button and click the words "click here"
The page will change to this: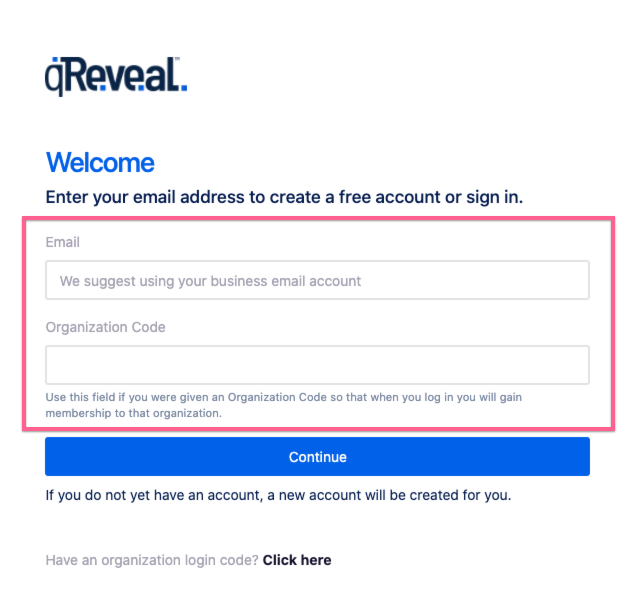 Enter a valid email address (we recommend using your work email address if you have one)
Copy and paste the organization code into the second field
Click Continue
You have now successfully joined your organization account.
Some important notes
Any changes you make will take effect immediately and potentially be visible to customers and the public
Deleting content is permanent in most cases, so use with care
You will need to ask the person who invited you to make any changes to billing information or plans
Keep your login secure and do not share it with anyone; if someone else in your business needs access, have the person who invited you send them an invite code