qReveal is designed to be used around the globe, so you can change the currency symbol used on your menus or price lists.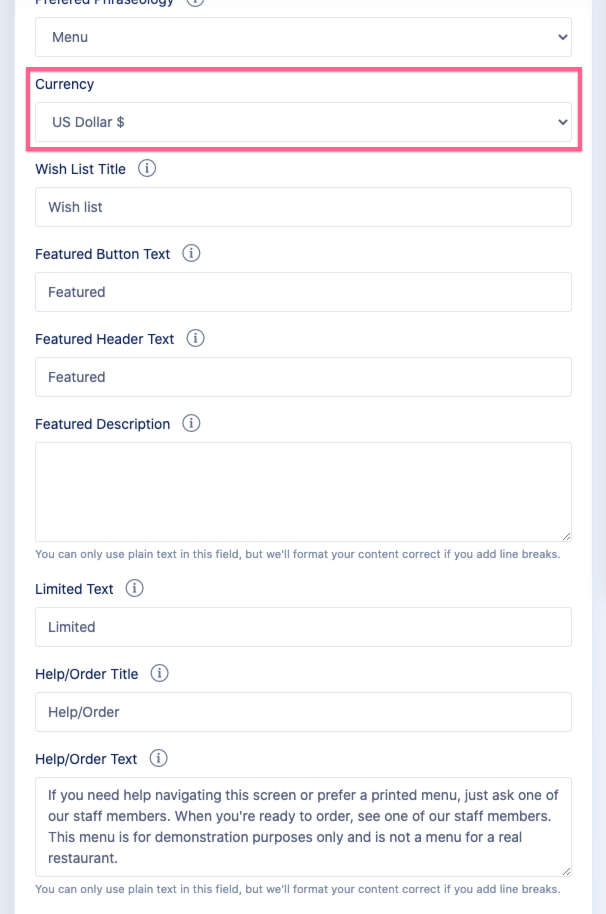 This setting is found under Settings and the "Currency" dropdown. Just pick the one you'd like and click the Save button.
If you don't see your local currency, contact us to have it added.